NLRB Prohibits Employers from Including Broad Confidentiality and Nondisparagement Clauses in Severance Agreements
On February 21, 2023, the National Labor Relations Board (NLRB) issued an opinion that overturned two prior NLRB decisions that allowed employers to include nondisparagement and confidentiality provisions within severance agreements.
The NLRB, in McLaren Macomb, reversed the course that it set in two 2020 decisions, Baylor University Medical Center, and IGT d/b/a/ International Game Technology, by holding that severance agreements cannot require employees to waive rights provided by the National Labor Relations Act (NLRA). The Board held that the "mere proffer" of severance agreements with confidentiality and nondisparagement clauses that would condition receipt of benefits on the forfeiture of statutory rights is a violation of NLRA, Section 8.
The McLaren Macomb case focused on severance agreements provided to furloughed employees, which prohibited them from disclosing the terms of the severance and from making any statement that could disparage the employer. In overturning the two 2020 decisions, the NLRB returned to its previous longstanding position that prohibited employers from requesting employees to waive their rights under the NLRA through a severance agreement.
---
Read the decision and order here: 
DECISION AND ORDER:  Case 07–CA– 263041 - McLaren Macomb and Local 40 RN Staff Council, Office and Professional Employees, International Union (OPEIU), AFL–CIO.  - Effective on January 1, 2024. 
---
Unlawful Severance Agreements
"[A] severance agreement is unlawful if its terms have a reasonable tendency to interfere with, restrain, or coerce employees in the exercise of their Section 7 rights."
Confidentiality Clause
As to the confidentiality provision at issue in McLaren Macomb, the Board noted that the clause prohibited disclosing any terms of the agreement to any third person. As a result, this agreement prohibited employees from discussing anything in the agreement to union representatives or even other employees.
Nondisparagement Clause
The Board found the nondisparagement clause in violation of employees' Section 7 rights because "[p]ublic statements by employees about the workplace are central to the exercise of employee rights under the Act." The board noted that the nondisparagement clause was overly broad to "encompass employee conduct regarding any labor issue, dispute, or term and condition of employment of the Hospital."
It is important to note that this decision applies to those clauses considered overly broad, and does not eliminate an employer's ability to limit an employee's rights to prevent the disclosure of confidential information or trade secrets, and this decision does not limit an employer's ability to seek a release from future claims/lawsuits related to the employment.
This decision by the NLRB means that future severance agreements, and possibly other agreements between employer and employee, including settlement agreements, will have to be carefully tailored with specific language to avoid being "overbroad" and in violation of the NLRA.
---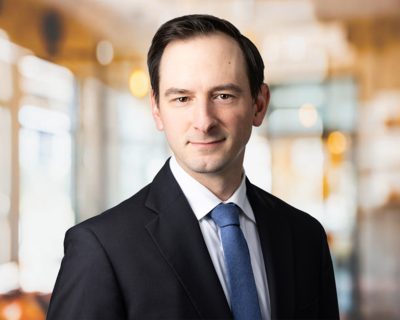 The attorneys at Bowen, Radabaugh & Milton, P.C. will continue monitoring the NLRB's actions and will provide further updates and analysis to our clients concerning how to comply with this and other decisions by the NLRB.
For more information concerning the NLRB and their new opinion, contact Marc Bowen by phone at 248.641.8799, or by email at [email protected]